Green Apple Cupcakes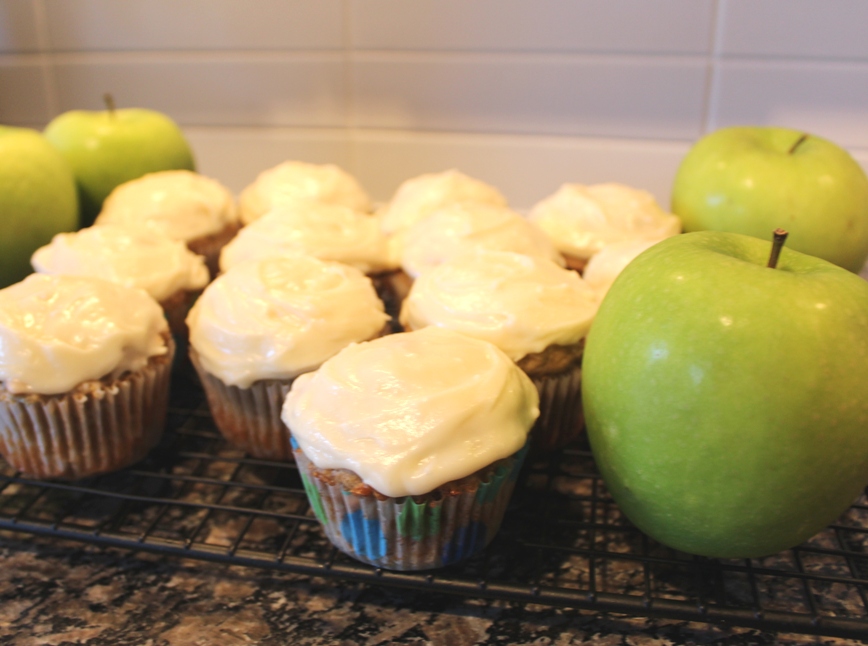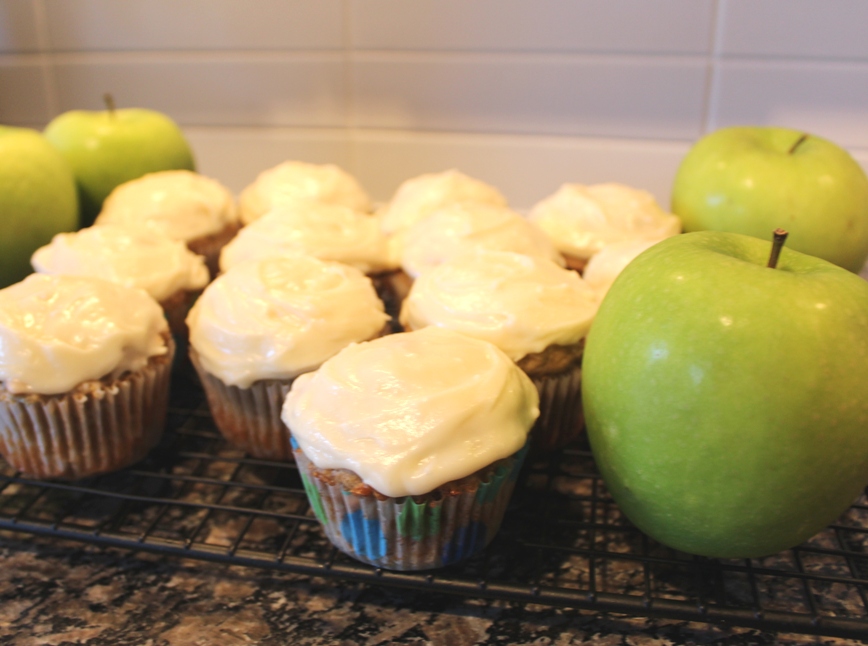 Green Apple Cupcakes
April 7, 2017
Ingredients
1 cup brown sugar
1 cup softened butter
2 tsp vanilla
2 tsp ground cinnamon
Cream Cheese Frosting
1/4 cup cream cheese
1/4 cup softened butter
1/2 tsp vanilla
Directions
Line muffin tins with muffin cups and preheat oven to 350 degrees Fahrenheit.
In a large bowl cream together the butter and sugar. One at time add the eggs until mixed thoroughly. Stir in vanilla.
In a medium bowl sift four, baking powder, baking soda and cinnamon together. Mix flour mixture into the creamed mix.
When almost completely mixed add in the apple and stir till full incorporated.
Spread evenly into the muffin cups. Bake in oven for 25-30 minutes until you can insert a toothpick and it will come out clean.
While cake is baking prepare the cream cheese frosting by mixing together the cream cheese, icing sugar, vanilla and butter. Add in the milk and mix till icing is smooth.
Once cake is finished baking allow to cool completely for about half an hour before topping with icing.
0 Reviews